We're thrilled to announce the latest release of our software product, packed with exciting new features and improvements that will enhance your workflow and user experience.
One of the standout additions to this release is the new "Groups" block type. With Groups, you can now create and organize a collection of blocks, which can be collapsed to give you a better overview of your project. You can also assign a name to each group, making it easy to identify and reference.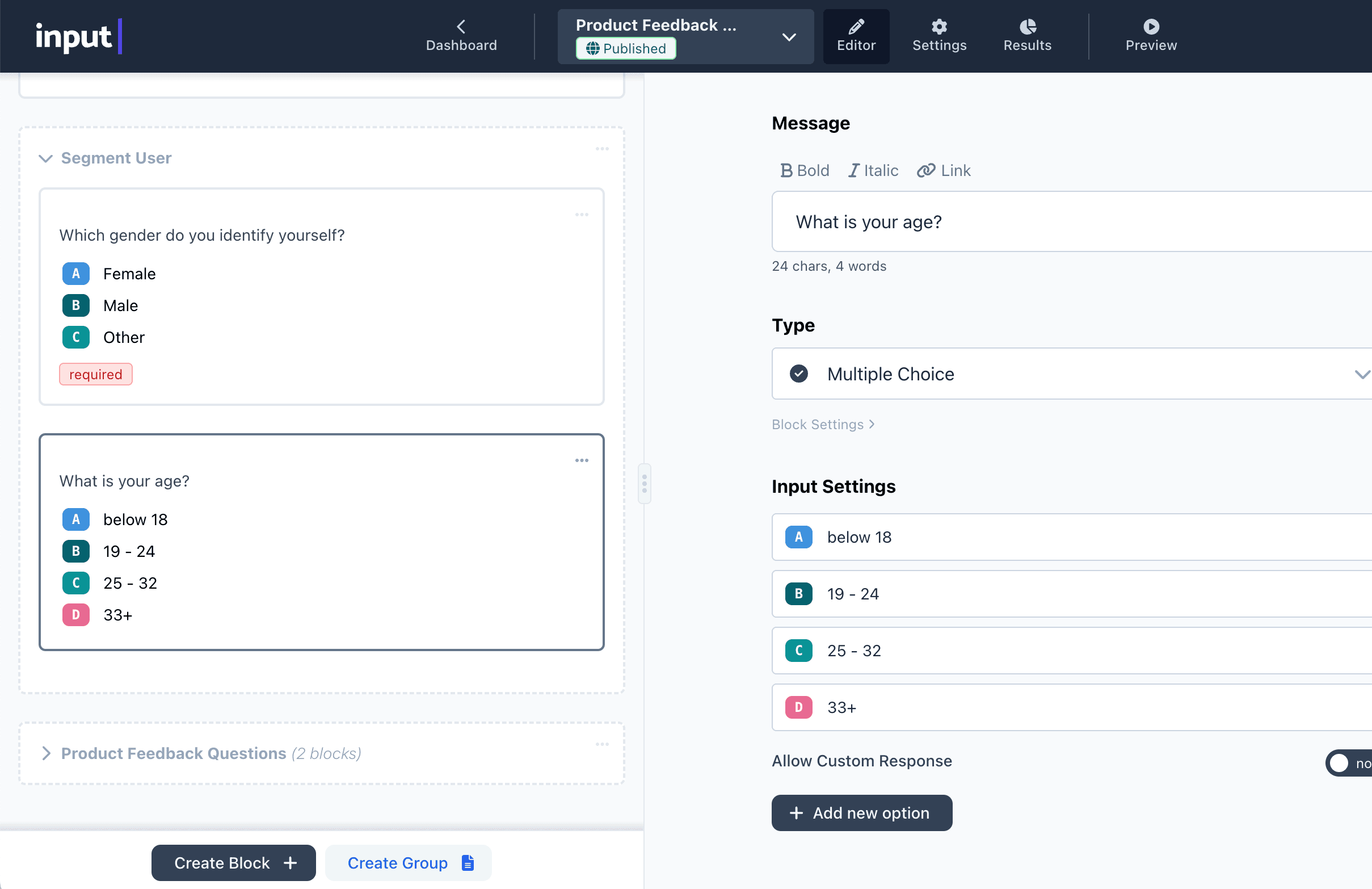 While Groups cannot be nested for now, they set the stage for our upcoming feature: Conditional Logic. Soon, you'll be able to add rules to your groups and blocks, which allows for the dynamic modification of block visibility based on user input. Stay tuned for more on this exciting development.
Our team has also worked hard to improve the overall user interface (UI) of the software. We've made sorting blocks smoother and more intuitive, so you can get your work done faster and more efficiently. And, you can now resize the storyboard to your personal preference, giving you greater control over your workspace.
We hope you enjoy these new features and improvements. Thank you for choosing our software, and please don't hesitate to reach out with any questions or feedback.